We like to keep things simple at Muc-Off, which is why we developed our three-step process for complete bicycle care and maintenance – Clean, Protect, Lube. This makes it really easy to know which kind of kit you need to keep your bike well-looked after.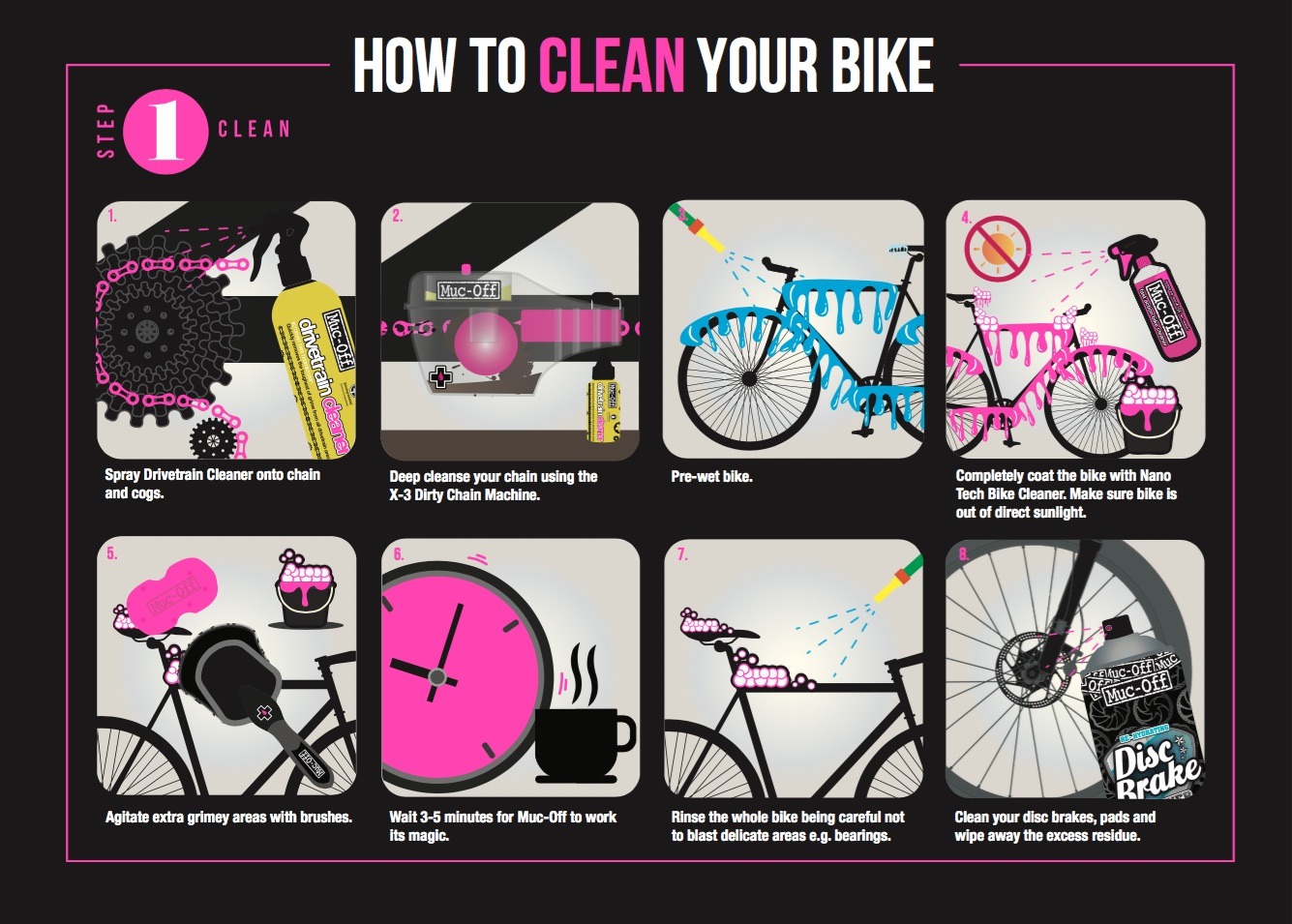 The cornerstone of any decent cleaning kit is a powerful, all-purpose bike-specific cleaner, such as our pink Nano Tech Bike Cleaner. You want to couple this with a drivetrain specific cleaner or degreaser. And make sure it's all biodegradable – we all want to look after the environment!
Once your bike is clean and dry, you'll want to protect it for the next time you hit the trail. A coat of our Bike Protect or MO-94 makes it harder for dirt to adhere to the frame in the future, plus leaves a beautiful shine.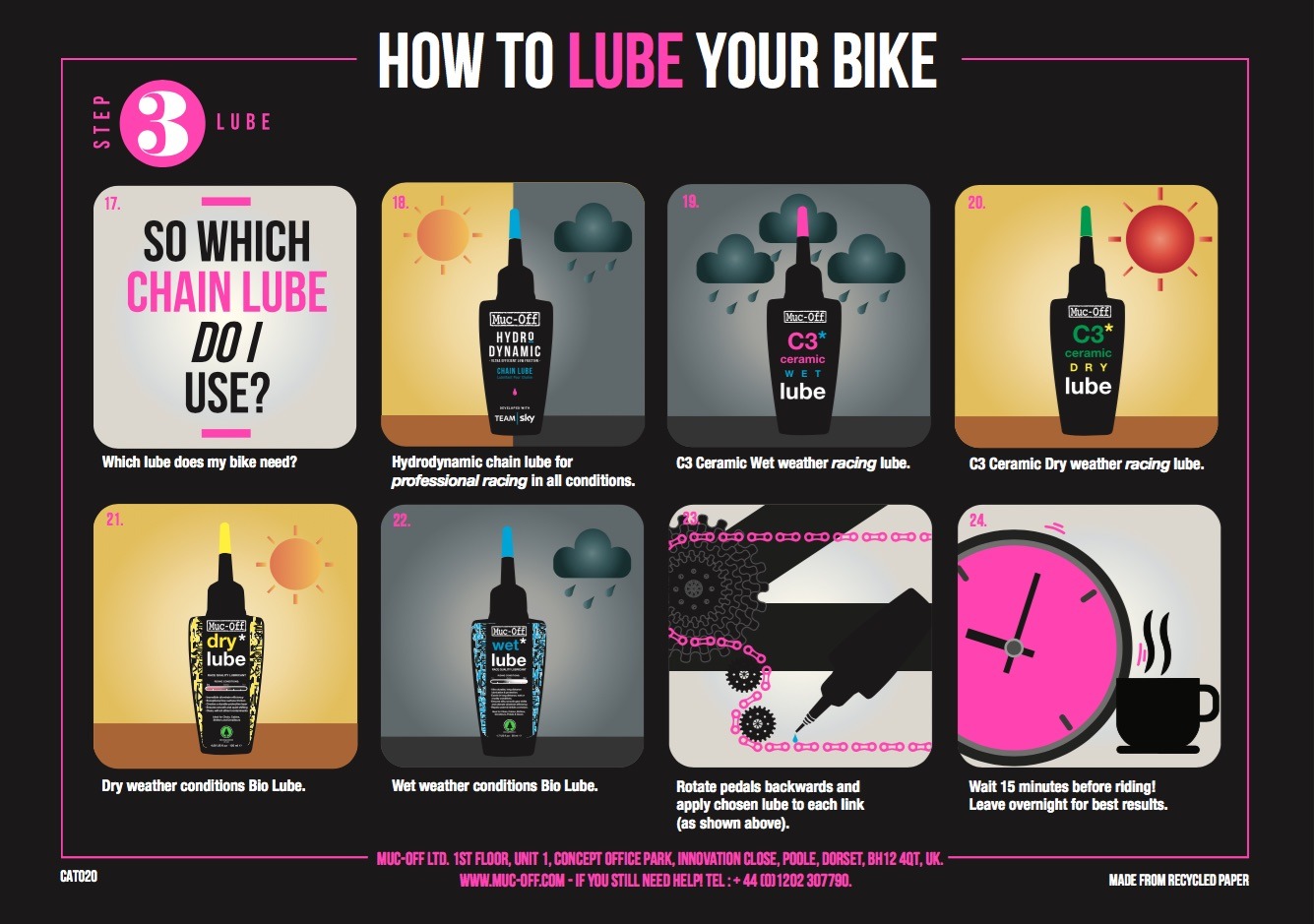 Finally, you need a lube. The conditions you're riding in will determine which one you need. If you're riding in wet weather, check out our C3 Ceramic Wet Lube which has waterproof qualities. If dry and dusty is more your thing, you can't go wrong with our C3 Ceramic Dry Lube.